Introduce
Introduce
Properties/Advantages
Jointex® maintains its elasticity in a wide range of temperatures
It shows excellent adhesion to many substrates and can be recoated with any water-based coating
It is resistant to weathering, to ultraviolet radiation and to dilute acids, alkalis and detergents
It does not contain organic solvents and it is environmentally friendly
Technical Characteristics
Appearance Homogeneous paste
Density 1,5g/cm3
Hardness (Shore A) 20±3
Elongation (+25oC) 250%
Shrinkage 3,5%
Consumption Jointex®
seals about 6,5 linear meter joint with 1 cm²cross-section
Instructions for use
The sides of the joint where the product is to be applied should be free from dust, oil, grease or any poorly adhering material. It is suggested to use a solvent to clean the sides of the joint from dirt. It is not necessary to prime the surface (in case of very absorptive substrates, dilute Jointex® with water up to a ratio of 1:2 in order to prime the surface). The material is applied with a spatula
Notes
After the application Jointex® exhibits low shrinkage. Drying time depends on thickness and weather conditions. The product should not be applied under humid conditions (e.g. rain), or if humid conditions are expected to prevail during the curing period of the film. In case of deep joints, the use of backing rod is recommended, so that the mastic adheres only to the sides of the joint. In case of sealing horizontal joints, where there is a possibility of accumulation of stagnant water, it is suggested that after the application of Jointex® the joint should be coated with Neoroof®, Neoproof® PU W or Silatex® Super with a brush or a roller, along the joint and to a width greater than the width of the joint, in order to enhance impermeability to water.
Cleaning of tools
Use plenty of water immediately after application.
Stain removal
Use water when the stain is still fresh and damp. In case of hardened stains, use mechanical means or a paint remover.
Colours White and terracotta.
Packing 1 kg, 5 kg & 15 kg plastic containers
Storage stability
The product is stable for 2 years when kept unopened in its original container, protected from frost and direct sunlight.
Related products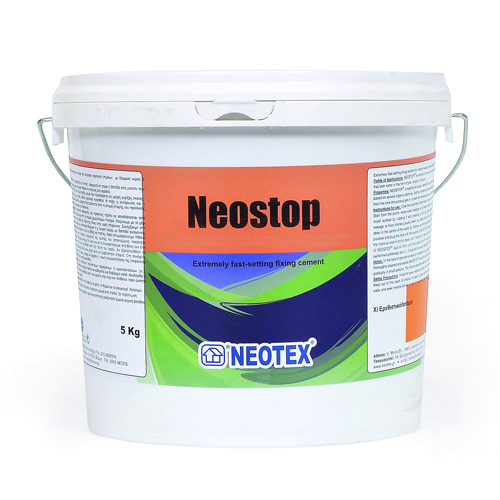 Price:
Contact